lace narratives:
Solo Exhibition, Damien Minton Gallery, Sydney
27 July-14th August, Sydney Design Festival
Sydney-based textile designer Cecilia Heffer has created her own lace travel story at her first solo exhibition at the Damien Minton Gallery. Taking the airy beauty of traditional lace, she has translated it into the 21st century with traditional and new textile technologies creating a collection contemporary works. Her materials – rust, natural dyeing, digital printing and machine embroidery –evoke both the past and present. Lace Narratives can be seen as a series of textile paragraphs that make up a collective story. Some of the works are pictorial, some abstract, both contain a story of connection and belonging to place through observing landscape.
The exhibition was grouped into a series of 'stories'. These include The Passport Suite, The Rusted Lace Suite and The Colour Suite. Please scroll down to view.
Photo Credit: Paul Pavlou
lace narratives - the passport suite
lace narratives - rusted
The Rusted Lace Suite combines photographic transfers of images taken in the 1860's of the Mapuche Indians by my Great Grand Father Odber Heffer who is recognised as one of Chile's founding photographers of that era. They have been collaged with rusted linens and natural dyed fabrics to signify the integration of one cultural history with my own attachment to a new land, the Australia and it's landscape.
lace narratives - the colour suite
The Colour Suite is a group of works that explore principles of abstraction through groupings of colour and monochromatic tone. They form assemblages of naturally dyed cottons, linens and silks. Colours have been extracted from a variety of plant and mineral material including eucalyptus leaves, tea, rust, onion skins, tumeric and madder to form individual colour stories.
Dimensions: 170mm wide x 150 mm height
Materials: Cotton, silks, linens, photo transfer, natural dyes, rust, machine stitched onto a soluble substrate
Photo credit: Paul Pavlou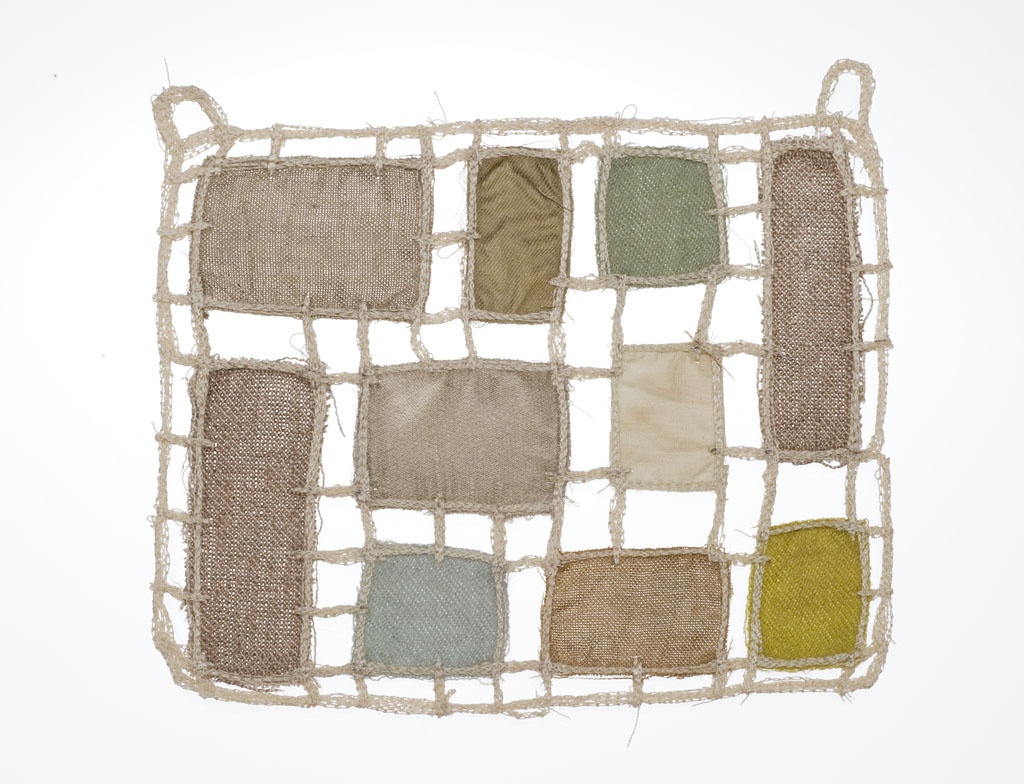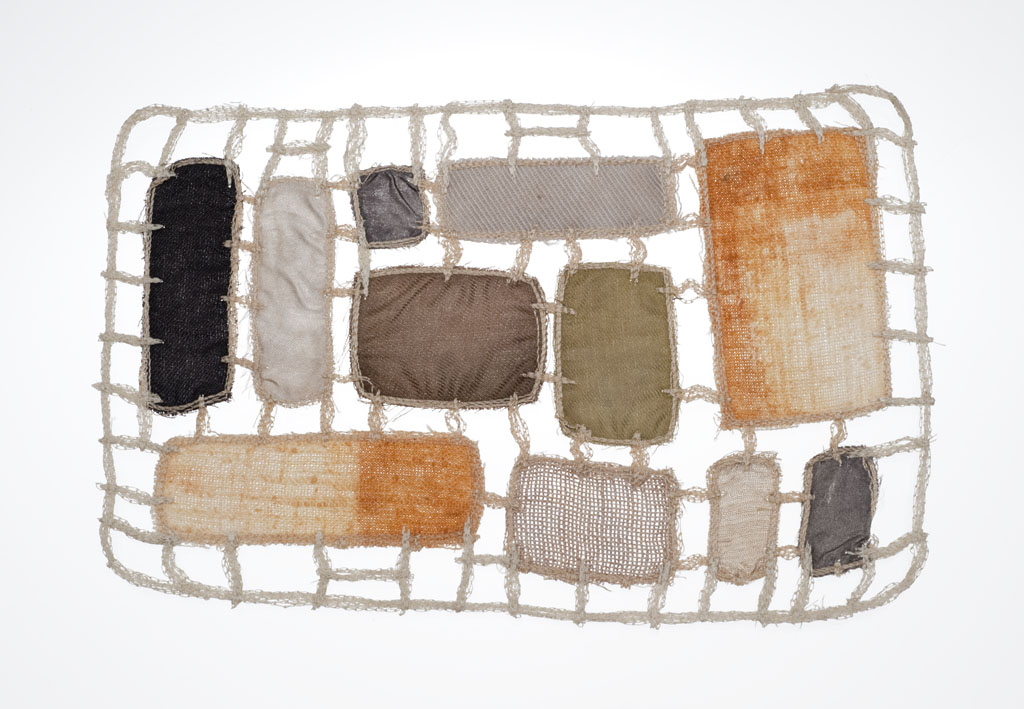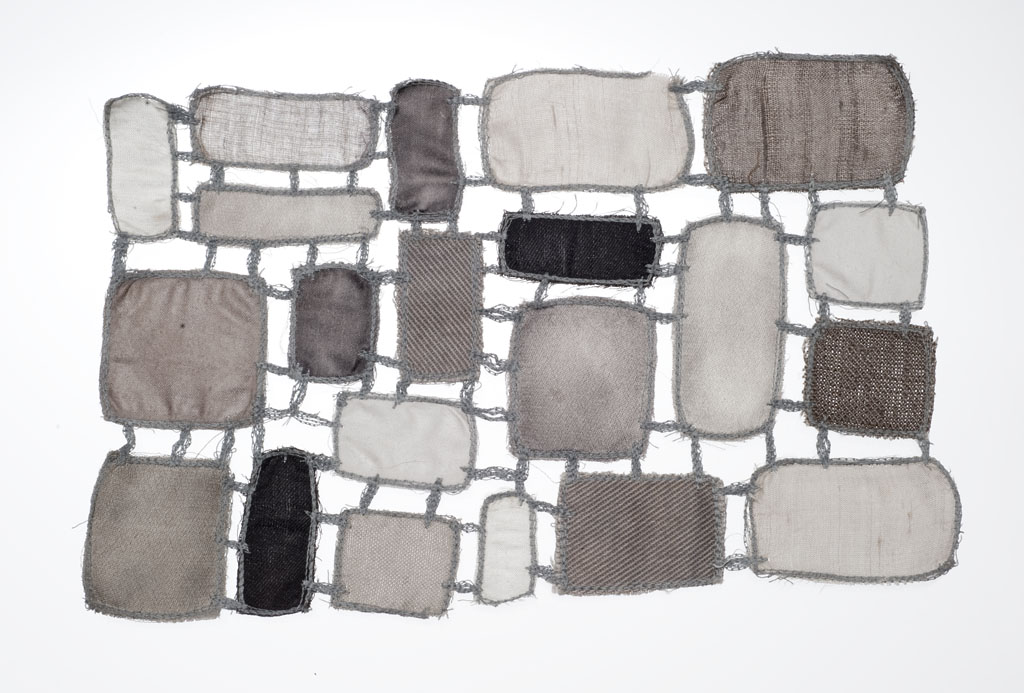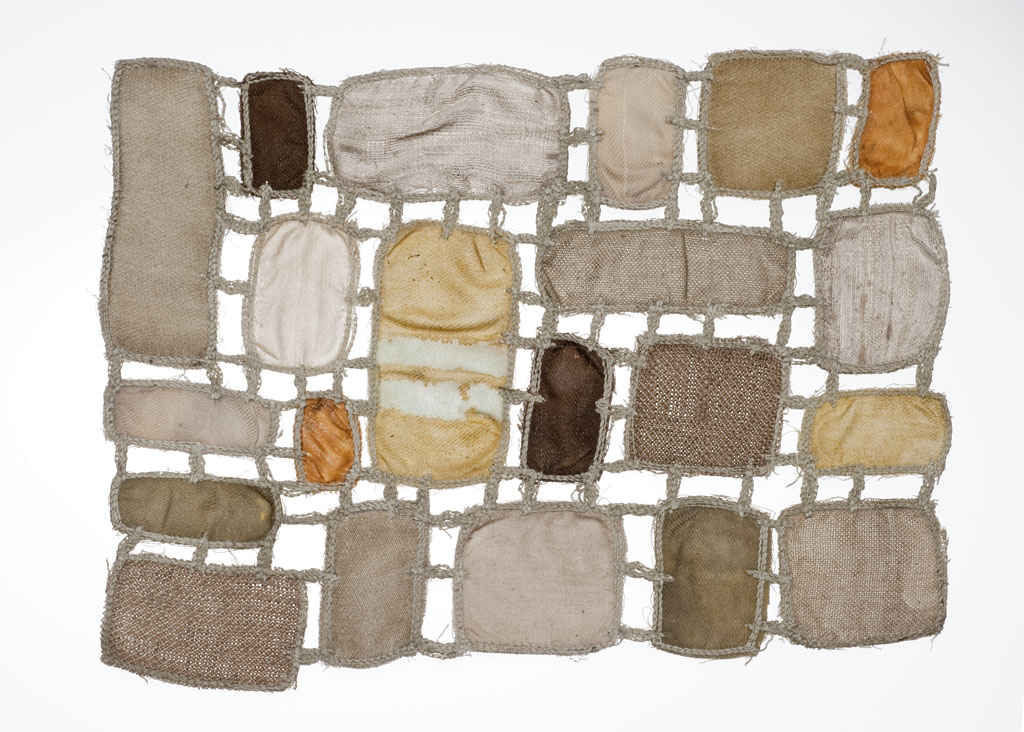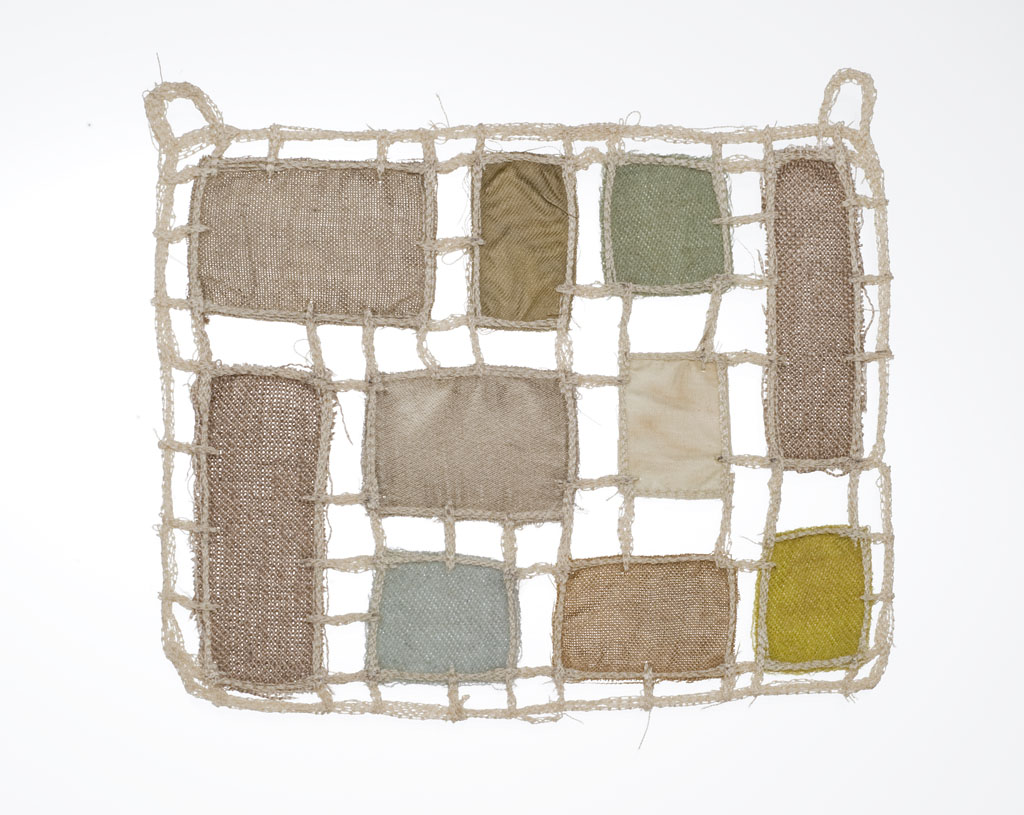 lace narratives - antique lace suite
The Antique Lace Suite is a collection of work that reworks collected antique lace into new textile assemblages. Often lace is gifted to me from special family heirlooms and after careful consideration I have decided to rework these pieces to be create a new collective story.
lace narratives - lace Length
Part of the Lace Narratives exhibition were a suite of lace lengths that explored a variety of open work structures from circular motifs to grid like strips. Some were tinted with eucalyptus dye while others were rusted through a process of burying the cloth in the ground for a period of time. The silk or cotton was bound with rusted nails, the nails left their memory imprint on the cloth.
Dimensions range from 700mm wide x 2200mm height Materials: Silk, cottons, linens, eucalyptus dye, rust machine stitched onto a soluble substrate (Photo Credit: Paul Pavlou.)